PROUD TO ANNOUNCE:
St. George's Caye Resort has received the highest honor and is now featured as a
2018 TripAdvisor Hall of Fame award winner!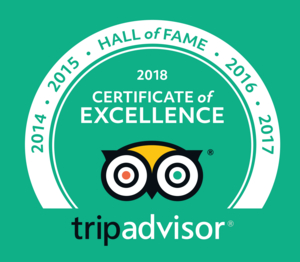 OUR GUESTS SAY IT BEST
Want to be whisked away to clear waters, unparalleled relaxation and soft sea breezes? When looking to reserve your next destination vacation, our loyal guests describe our "rustic elegance" perfectly.
Scroll for some of our rave reviews. Find more at our Trip Advisor site.

Guests love St. George's Caye Resort! From authentic and freshly prepared meals to cocktails with hand squeezed island juices, guests are in awe with our connection to providing locally sourced ingredients. Some highlight experiences include learning to scuba dive or snorkel the Belize Barrier Reef, hobie cat sailing and excursions into the history of Belize. This is a destination like no other. Just some of these details are why our team has won the Certificate of Excellence 8 years in a row! And, just this year, we were inducted into the "TripAdvisor Hall of Fame!"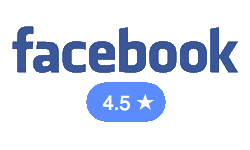 "Luxuriously chill… The diving was good, the reef is very alive. My favorite non-dive experience was the hammock at the end of the pier. Oh what a comfortable hammock with an ocean view and a frequent pelican to hang out with." – June 14, 2018
"Epic time... We had an amazing honeymoon at St. George's Caye! The staff and atmosphere are amazing and provide a very intimate setting in an often over-touristed environment. The diving is amazing, as well as the dive staff. Very well done!" – May 7, 2018
"A true gem... I was looking for an escape - away from the masses and away from any kind of "scene" to just unwind and decompress, do a little SCUBA diving, take in the ocean, have some time to myself, but also time to meet and hang with other people and not feel like a lonely traveler. The resort here was just the ticket! It's secluded, quiet, peaceful, but yet social with plenty of activities to keep you engaged. The staff here is top notch! Friendly, kind, accommodating and they take care of everything for you with a big smile." – April 20, 2018

"Secluded paradise... St. George's Caye is truly one-of-a-kind and absolutely serene! We loved that we could have gone a whole day on the island without seeing anyone if we didn't want to, but could be surrounded by new friends just as easily. Sitting on the front porch of our ocean front cabana drinking our delivered coffee and watching the sunrise was always a perfect start to the day!" – March 12, 2018

"This was OUR island…We fell asleep to the sounds of the water below our cabin washing up on the beach beside us and the calm breeze blowing through the thatching on the roof of our hut, and every now and then a song of a local gull." – February 6, 2018